Some other ideas for a drive away from downtown: Beverly, Prairie Avenue and Pullman. Each will take at least half a day.
We already have steered you in the direction of neighborhoods such as Bronzeville, Garfield Park, Lincoln Square, Lincoln Park, Pilsen, Wrigleyville and suburban Oak Park, not to mention the Loop and North Michigan Avenue. Here are some other ideas.
Beverly.
This South Side neighborhood stands on one of the only hills in Chicago, which was known as the "Blue Island" because of its appearance in hazy weather. There is a real pride in the historical significance of its homes, and many are labelled with signs indicating the date of construction and the architect. Begin your visit at 9326 S. Pleasant Ave, site of a
Frank Lloyd Wright House in Beverly
. Futher information:
Beverly
.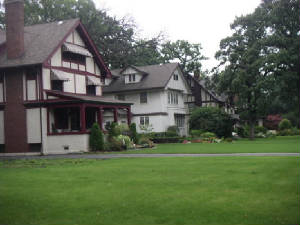 Homes in Beverly. GTJ Photo.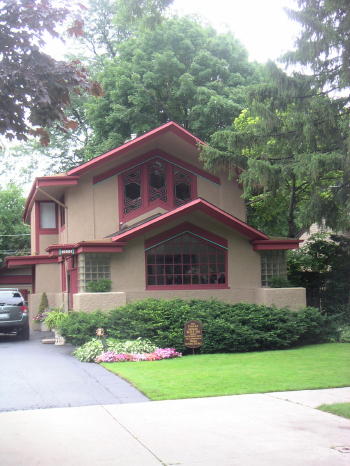 Home in Beverly. GTJ Photo.
Prairie Avenue.
This was the address of the prosperous at the end of the nineteenth century. Today, it is an historic district, and some of the mansions survive. Begin your visit at
Glessner House
, 1800 S. Prairie Ave. Further information:
Prairie Avenue District.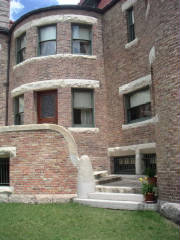 Glessner House. GTJ Photo.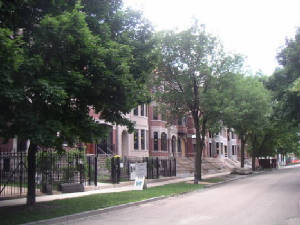 Prairie Avenue. GTJ Photo.
Pullman:
The Pullman District is roughly bounded by 104th, 115th, Cottage Grove and Langley Streets on Chicago's far South Side. Although a recent fire caused substantial damage to historical structures, there still is plenty to see in this area that is so important in the labor and industrial history of Chicago. Further information:
Pullman District.